Products > Deburring Tumblers > Deburring Tumblers Rotoclean EVO > DescriptionGo Back
Deburring Tumblers Rotoclean EVO

Compact, safe and efficient, ROTOCLEAN EVO is the evolution of traditional Sideros Engineering deburring tumbler oxi allow a quick and low-cost removal of slag, burr, calamine and rust from oxy fuel, plasma and Laser cut parts in complete safety and ergonomics. ROTOCLEAN deburring tumblers replace traditional, expensive and dangerous manual grinding operations. It is Equipped with a safety enclosure, which totally embeds the rotary drum, it preserves the operator from any hazardous contact with the machine.
The vulcanized rubber applied inside the drum and the safety protection contribute to considerably reduce the noise level produced during the cleaning of the parts. The access door to the drum is equipped with hydraulic cylinders, which make its opening quick and safe.
Once inserted in the drum, the pieces to be cleaned are mixed with the cleaning media which, in this case, is composed of cast iron pentagons, and through continuous rotation cleaning takes place, thanks to mechanical rubbing between the pieces and the cleaning media.
The deburring tumbler EVO is particularly suitable for Laser and Plasma cut pieces, where a superior finishing quality is required.
Rotoclean EVO is always supplied with an electrical panel equipped with an inverter that allows to adjust the speed of rotation according to the required finishing degree.
Advantages:
Higher productivity

Lower operating costs

Noise level reduction

Heavy duty design

Safe to use

No maintenance needed


Certified quality
Features
Compact and modern design
Long-lasting anti-vibration reinforced structure
Anti-collision safety protection
Narrow and stretched design for better parts surface finishing
High labour saving allows short-term investment return
Control panel with timer and rotation speed potentiometer to adjust the parts surface finishing
Silent and efficient tumbling process thanks to the 40 mm thick wear-resistant vulcanized rubber
It can be integrated with fumes and dust extractor for internal cleaning of the tumbler
Cast iron pentagons as cleaning media
Finishing grades: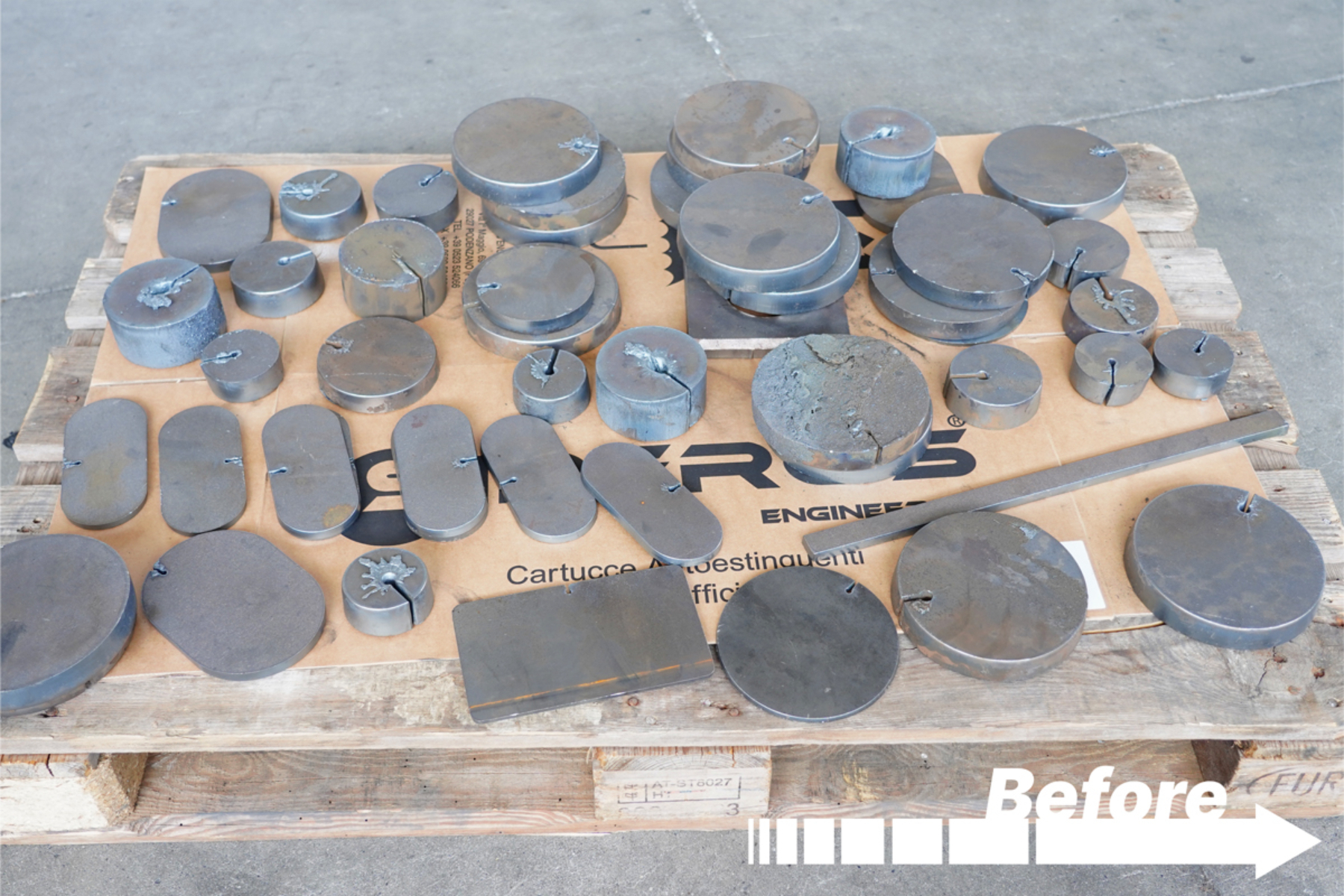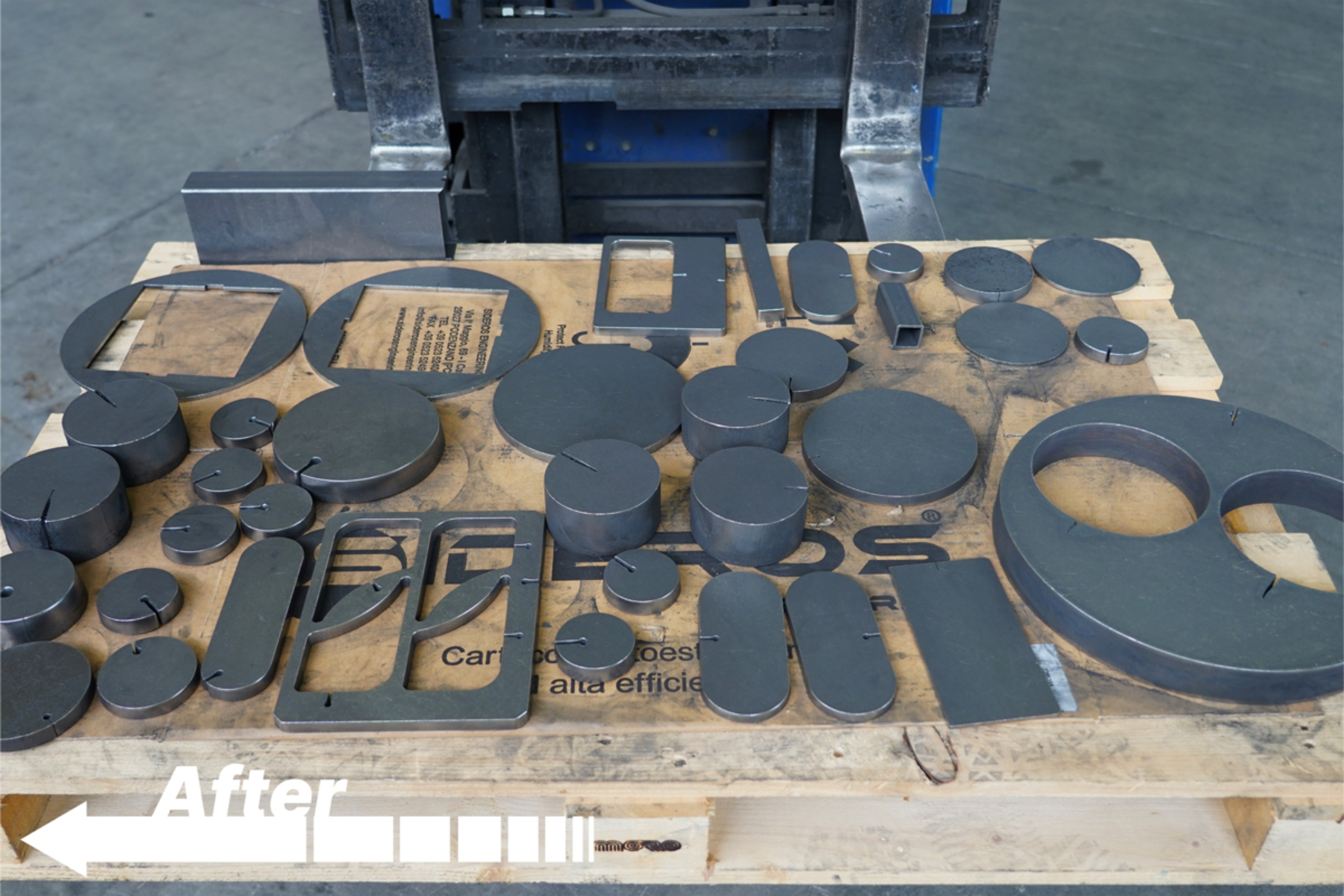 Related products